How Do I Navigate the CMS?
Updated by Patrick Mares
Learn how to find systems and functionality in the CMS interface.
CMS Navigation Menu
New CMS Navigation Menu
The CMS Navigation menu on the left side of every page is the main method for navigating the CMS. Links to related systems(s) are in parentheses "()".
Some CMS Navigation menu options may depend on your packages and site configuration.
---
Dashboard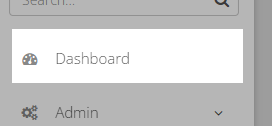 Dashboard (Basic CMS Functions): The Dashboard is the first page that loads in CMS. It contains useful site information and acts as a sub-menu of its own, mixing unique functions like Components and handy links to important menu items. Information on this page may vary based on site setup and permissions
---
Admin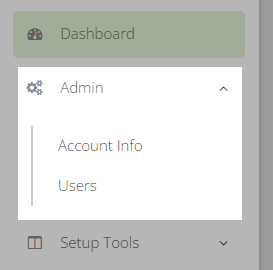 Basic account info and User configuration.
Account (Basic CMS Functions): Basic CMS account information. This is mostly replicated on Dashboard and Users pages.
Users (Basic CMS Functions): Add and edit CMS users. This is also where users can be authorized for the Mobile app for managing Inventory.

---
Setup Tools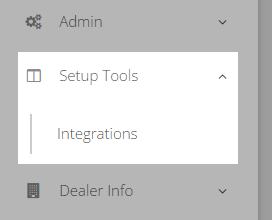 Current and upcoming site configuration options.
---
Dealer Info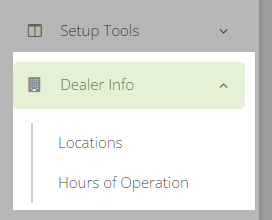 Dealer information and notifications configuration.
---
Content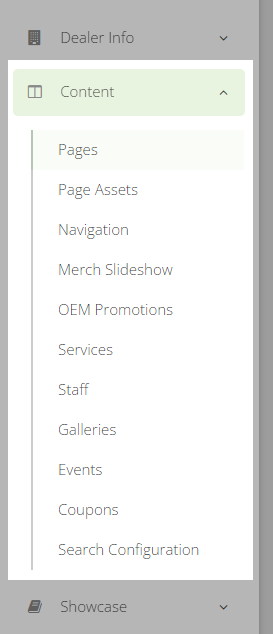 Assets has been renamed Page Assets.
Rotating Offers have been renamed Merch Slideshow.
Content contains basic site design and content management.
---
Showcase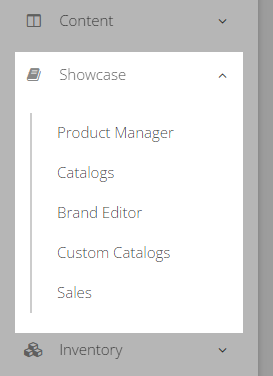 New Models and Legacy Ecommerce management.
Brand Sequence has been renamed Brand Editor.
Custom Showcase has been renamed Custom Catalogs.
---
Inventory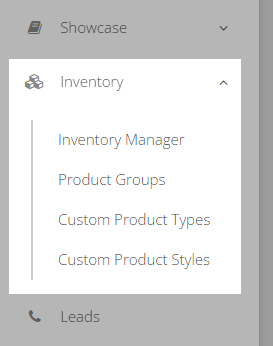 Inventory management.
Manage Product Types and Manage Product Styles have been renamed Custom Product Types and Custom Product Styles.
---
Ecommerce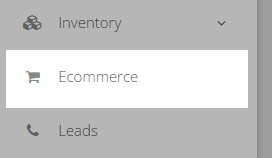 Current Ecommerce management.
---
Leads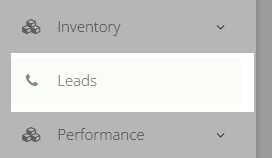 Leads allows you to manage Responsive Leads. Lead notifications can be configured under Dealer Info > Locations.
---
Endeavor Leads
Endeavor Leads: (Endeavor Leads) Endeavor Leads may be found beneath the Leads Menu if you have a branded-portal website; if your business has certain Ecommerce specific leads; or if you requested the Endeavor Leads interface when your website was migrated from the Endeavor Platform. 
---
Performance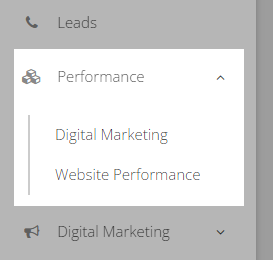 Performance contains website performance reports.
Digital Marketing Report and Website Performance Report have been renamed Digital Marketing and Website Performance.
---
Digital Marketing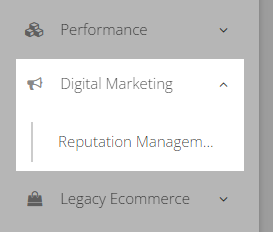 ---
Legacy Ecommerce

Legacy Ecommerce Management.
---
Legacy Tools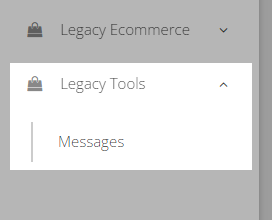 ---
Self Help

Self Help Widget: (Self Help) The expanding Self Help widget floating at the bottom of the navigation menu in the CMS allows you to search or browse article content without leaving the page.
---
Upper Navigation

The Upper Navigation provides links and basic functionality from the top of every page in the CMS.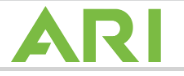 Home Link: The logo at the top-left can be clicked to take you back to the Dashboard.

Search Bar: The search bar can be used to search for CMS Items with matching text. Search has limited visibility into some fields.

Chat Button: Click here to start a live chat case with Tech Support.
---
Help Center: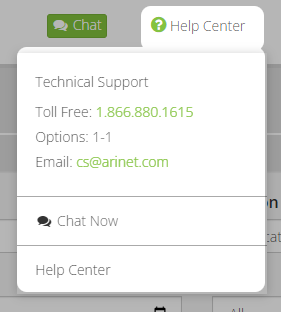 Tech Support Contact Info.
Chat Now: This live chat link is identical to the Chat link just to the left of the Help Center menu.
Help Center: This links to the help center home page at help.ari-cms.com.

---
Company Name Menu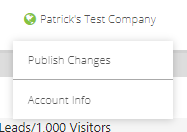 Publish Changes: The CMS Publish Changes function pushes any changes you have saved in the CMS to your website. The current Ecommerce platform does not require Publish Changes. 
Account Info: Links to Admin > Account Info.
---
Account Menu
My Info: Links to the Edit User page for the current User. This is the same page found under Admin > Manage Users and clicking the Edit button next to the current user.
Manage Users: Links to Admin > Manage Users.
Log Out: Log out of the CMS.
---
CMS Favorites Menu

The CMS Favorites menu is the small star and hamburger icon menu on the right side of the screen. It organizes menu items by type and allows you to add links to a favorites category.
Tell us how to make it better.