Updated by Patrick Mares
Lead forms (other than secure forms) are rendered on your storefront via the Lead Form Component. This component allows additional configurations to be selected in order to tailor what displays on the site. 
Configuration Options:
Form - choose the form type you'd like to have on the site (list does not include secure forms)
Custom Form Title - Optional form header on page
Form Message - Text that will appear above the form on page load (NOT a thank you message)
Submit Button Text - Text on submission button, can be customized to any text.
Render Privacy Policy Checkbox - If checked, a link to the privacy policy page will be included
Wrap Form in Border Checkbox - wraps form in a border for more visual separation on the page
Form Width - styling options for desktop viewing
Form Alignment - styling options for desktop viewing
Global Lead Forms Settings - These apply to all instances of the component and cannot be configured differently per instance

Send automatic email reply to customer checkbox - If unchecked, the dealer would most likely be using a lead management integration to triage, manage, and respond to their incoming leads.
Show "Receive Offers" checkbox - Adds the receive offers checkbox, which files a "newsletter" contact us lead if the consumer opts in. All Canadian dealers should have this box checked.
Screenshot of the Lead Form Component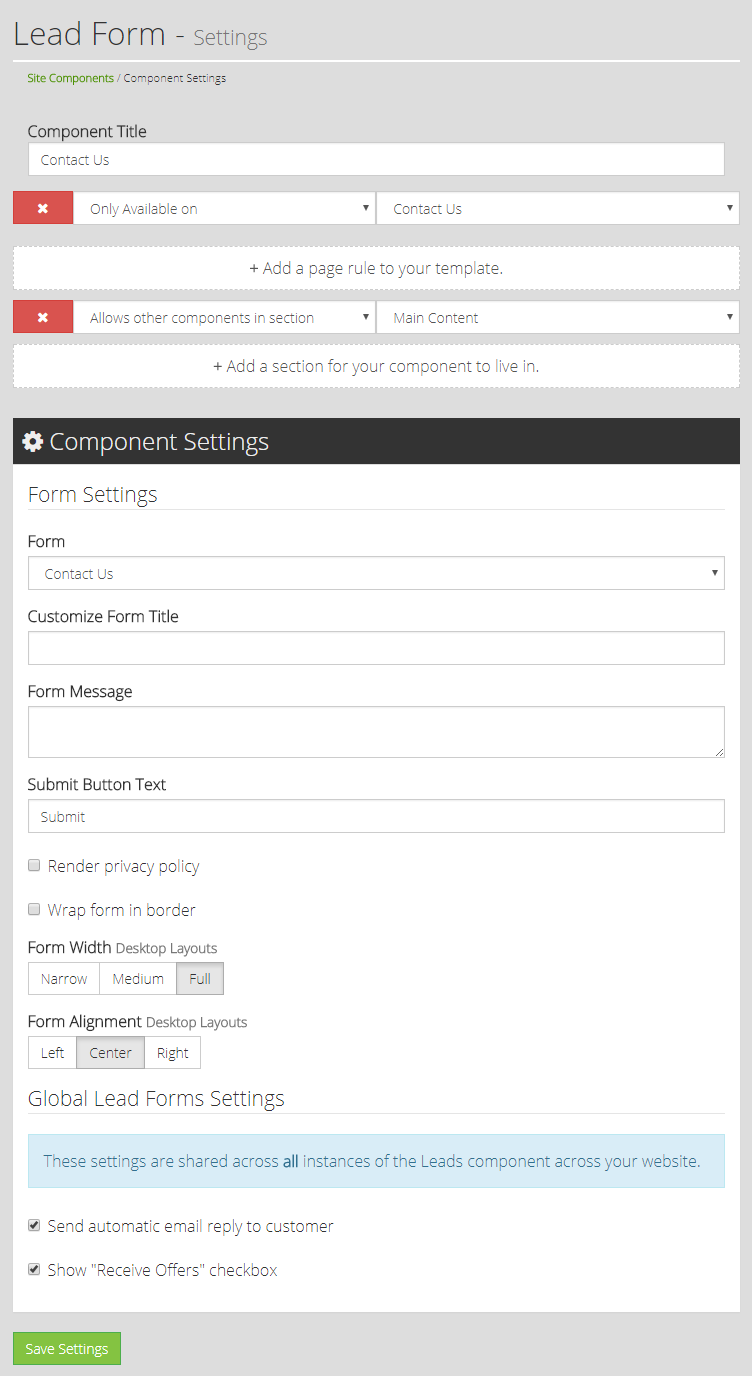 Tell us how to make it better.
Thanks for the feedback!