Configure Regions for Legacy Ecommerce
Configure Regions for Legacy Ecommerce
Updated by Patrick Mares
This article documents
Legacy Ecommerce
management systems.
If you are unsure whether you have
Ecommerce
or
Legacy Ecommerce
enabled please see
Accessing Ecommerce.
Configure regions can be used to tell the Legacy Ecommerce system which regions you need to collect tax for.
Go to Legacy Ecommerce > Configure Regions, add the regions that you collect tax within, and select Save.

These are usually regions where you have a physical store, but you should contact your tax professional to ensure that you are complying with all laws that affect your business in regards to tax collection.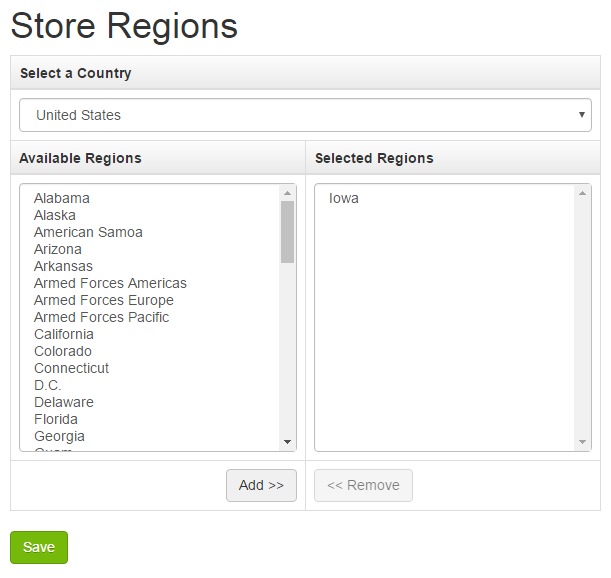 Tell us how to make it better.
Thanks for the feedback!