Legacy Ecommerce Allowed Countries
Legacy Ecommerce Allowed Countries
Updated by Patrick Mares
This article documents
Legacy Ecommerce
management systems. If you are unsure whether you have
Ecommerce
or
Legacy Ecommerce
enabled please see
Accessing Ecommerce.
If your business only fulfills web orders to specific countries, you can choose to have your website disallow customers from ordering from the countries that do not support.
Go to Configuration > Allowed Countries, add the countries that you will ship orders to, and select Save.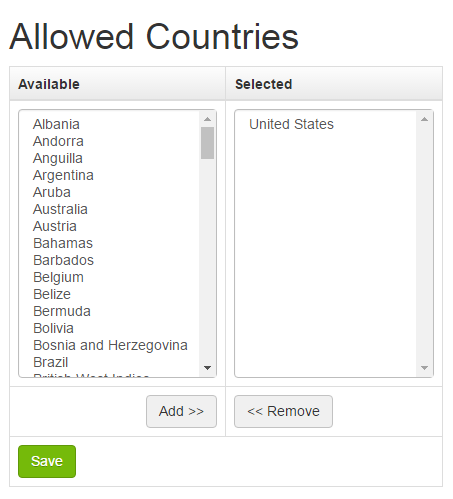 Tell us how to make it better.
Thanks for the feedback!