ARI Mobile Jumpstart Guide
ARI Mobile Jumpstart Guide
Updated by Patrick Mares
New to ARI Mobile?
With this app, you'll be able to manage and update inventory on your ARI-powered website from your mobile device. You're just a few steps away from being able to add inventory, upload photos and change product details from anywhere at any time. This jumpstart guide will show you the ins and outs of ARI Mobile.
Download the PDF here below, or click here for information on generate an authorization code.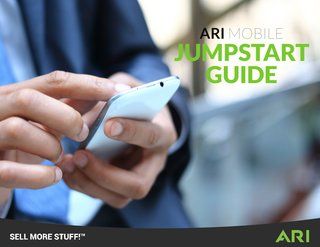 Tell us how to make it better.
Thanks for the feedback!