Required Inventory Fields
Required Inventory Fields
Updated by Patrick Mares
Inventory items can't be saved if any required fields in the Add/Edit Models and Details tab haven't been filled out. This is true even when editing other tabs including Sale or Manage Images.
Missing Add/Edit Model and Details tab Inventory Item fields can prevent saving Inventory Items. This includes edits under other Inventory Item tabs like Sale and Manage Images.
When do I have missing information?
| | |
| --- | --- |
| | |
| When the Save button is lighter, required fields have not been filled out and the Inventory Item can't be saved. | When the Save button is darker, all required fields have been filled out and the Inventory Item can be saved. |
Required fields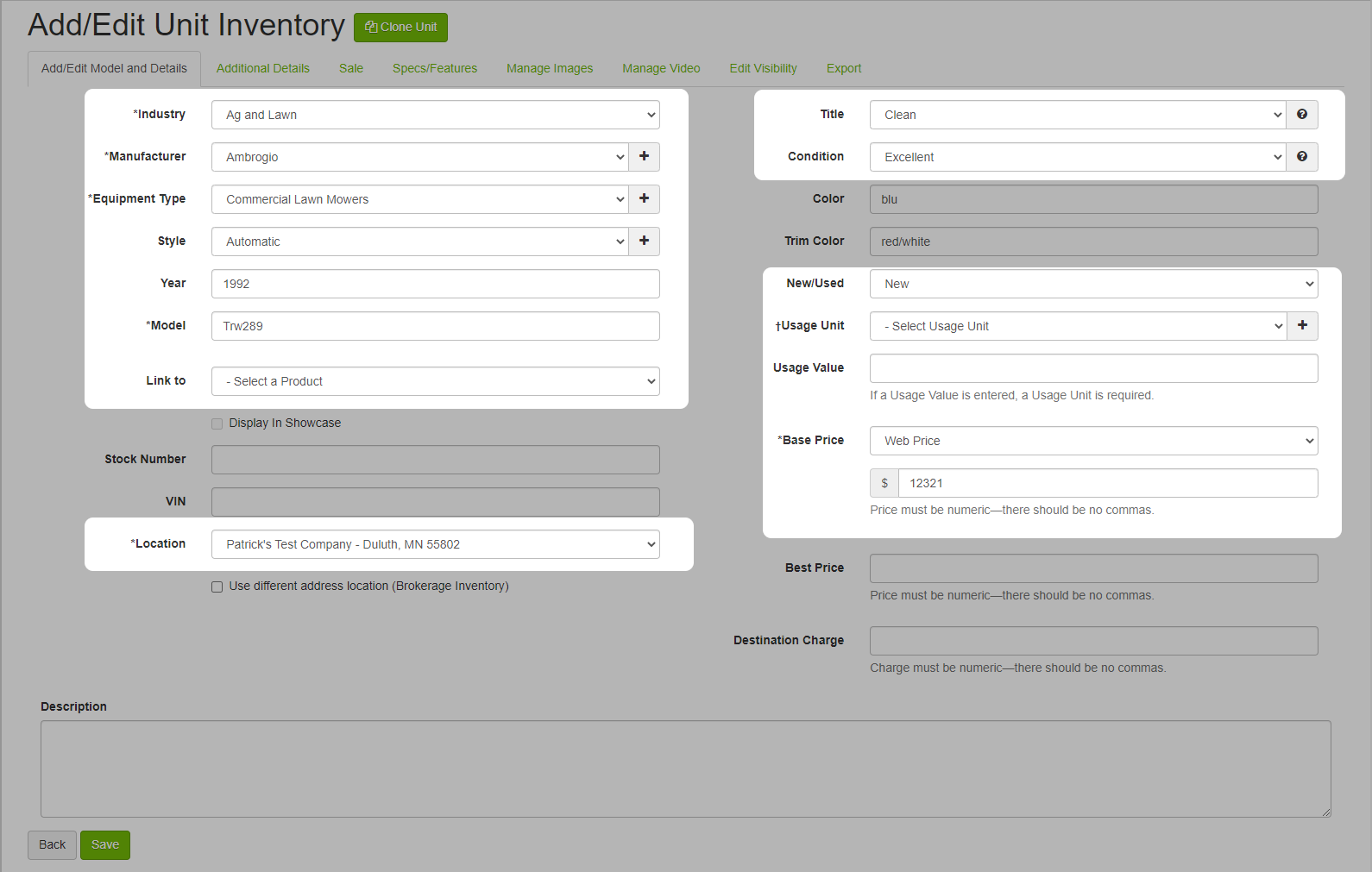 Required fields include: Industry, Manufacturer, Equipment Type, Style, Year, Model, Link to, Location, Title, Condition, New/Used, Usage Unit, Usage Value, and Base Price.
Empty Usage Value or Usage Unit fields will prevent saving the Inventory Item when editing existing Inventory Items. Inventory Item creation does not require these fields, so they are often empty.
New/Used is not required for Agricultural and Lawn Industry Inventory Items.
Inventory Items can be saved with an empty Link to field. An empty Link to field is only recommended for units that lack useful brochure data. Stock descriptions and images will not populate if Link to is left empty. Enter information in the Description field and the Manage Images tab if Link to is not used.
Tell us how to make it better.
Thanks for the feedback!