The Dashboard is the first page that loads in the CMS. The Dashboard contains useful site information and acts as a sub-menu of its own, mixing unique functions and handy links to important menu items. Information on the Dashboard may vary based on site setup and permissions.
The Dashboard is the top link in the Navigation Menu on all pages.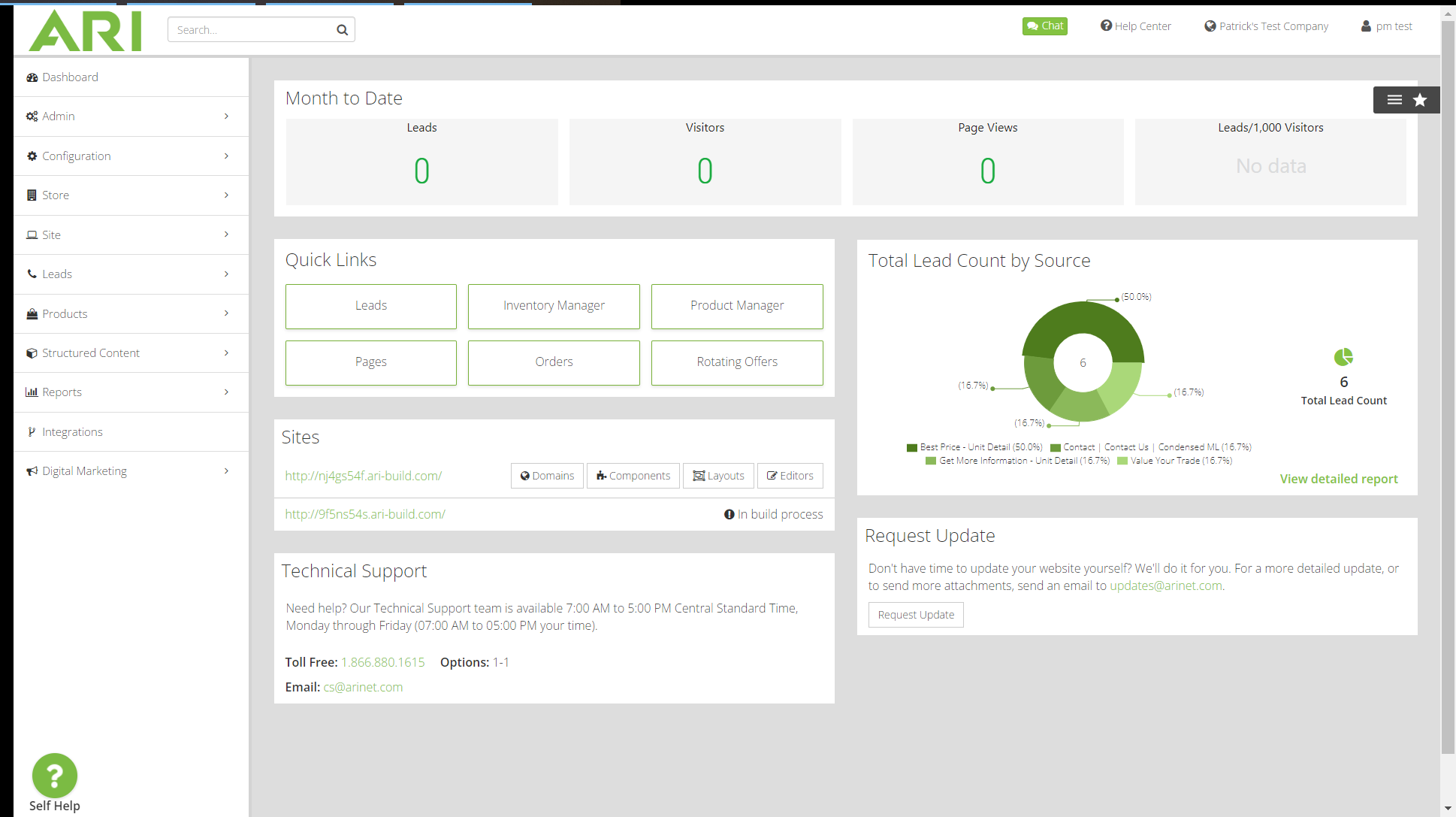 Basic Dashboard functions include:
Month to Date Ribbon: Data on Leads, Visitors, Page Views, and Leads/1,000 visitors.
Quick Links: Dashboard location for useful links to Leads, Inventory Manager, Product Manager (Legacy Ecommerce and New Models), Page management, Legacy Ecommerce Orders, and Rotating Offers.
Sites: Lists sites associated with this account. Sites listed as In build process have not yet launched.

Domains: View status of associated domains.
Components (site design): Site Components can be found here if you have been directed to update one. What is a Component?
Layouts: Our staff use Layouts to update website page layouts. Please do not update this without explicit instruction.
Editors: Manage Blog posts.

Technical Support: A quick reminder for contacting our Tech Support Team.
Total Lead Count by Source: An up to date breakdown of Lead origin. View More takes you to the Leads page.
Request Update: Click here to request a site change from our Updates Team.
Tell us how to make it better.
Thanks for the feedback!