Unlock or Reset Password for BlueTie Hosted Email
Unlock or Reset Password for BlueTie Hosted Email
Changing an Account Password
Recover your BlueTie Hosted Email Password
Go to https://ariemail.arinet.com

Click forgot password?

Enter your email address, enter the pictured text and click next.

If you can answer the security questions on the account your password will be reset. If you do not know the answers to the questions you will need to contact your Enterprise Manager or a member of the our team with information to confirm your identity.

Be prepared to update your password the first time you log into the account after resetting your password.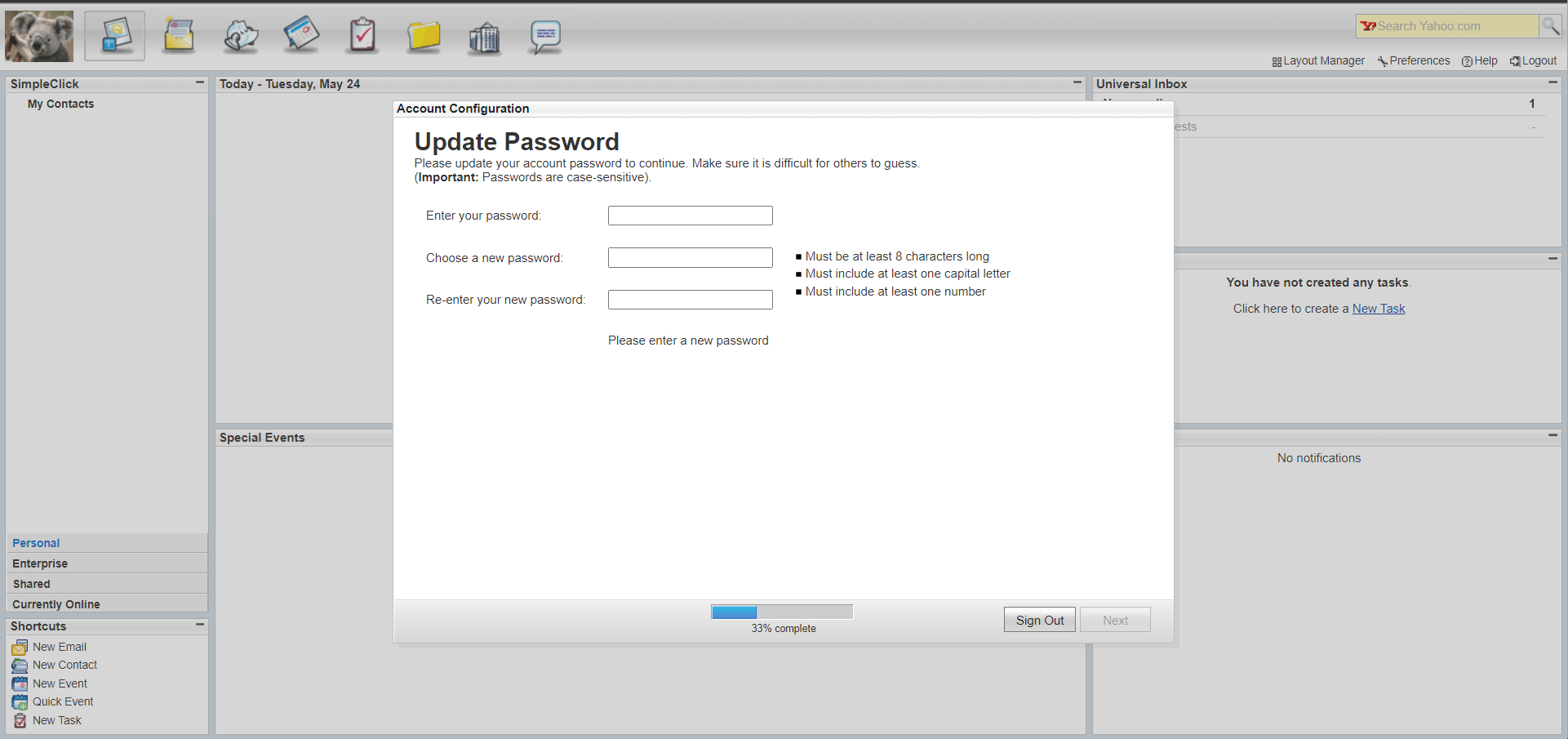 Change your BlueTie Hosted Email Password
Log into your email at https://ariemail.arinet.com/.

Click Preferences.

Enter your current and new passwords in the indicated fields. Click Save or Save and Close.
If you cannot remember your current password, please use the process in Reset Your Hosted Email Password without a Password.
Reset the password for another account
The Enterprise Manager can modify security settings on an individual user basis including the ability to reset passwords.
Click on the user you wish to modify. You may choose to open the link in another tab.
Click on the Security Settings button.

Under Password Settings enter a password for temporary use and check Require a new password upon next login.

Click Save.
When the page refreshes the user will be able to log in with the new temporary password. If you checked Require a new password upon next login the user will be prompted to update their password instead of using a non-secure temporary password.
Unlock Hosted Email Accounts
An account may have been automatically locked due to too many incorrect password attempts or suspected SPAM use.
Change the filter view from Active Accounts to Locked Accounts.

A notification will appear stating that the user(s) had been successfully unlocked.
The account will then appear in the active accounts list.
Tell us how to make it better.
Thanks for the feedback!