Updated by Patrick Mares
The CMS Publish Changes function pushes any changes you have saved in the CMS to your website.
First save your changes. A save or save changes button will likely be located in the lower left corner of the page of the current menu you are in.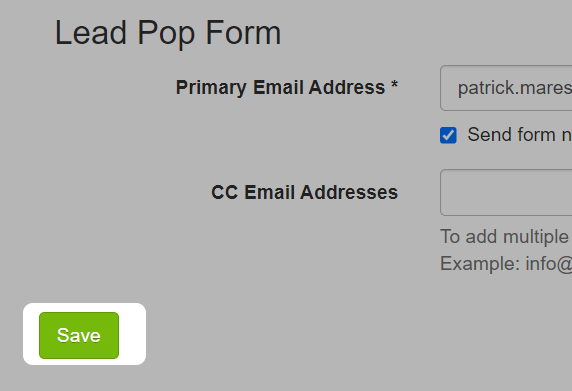 Publish Changes is the first option when you select your company's name in the upper right hand corner.

You can save as many save changes as you like within the editor before publishing. You may Publish Changes after each saved item, or if you need to publish all items at once you may edit and save all items first, then Publish Changes once.
Some pages may also have a Publish Changes button located somewhere on the page. This button has the same function as Publish Changes in the company name menu.
Troubleshooting
If you see error - forbidden when attempting to publish changes something on the web page may have become stale. Make sure to Save as necessary, then please close and reopen the current browser tab before attempting to Publish Changes.
Make sure to always save your changes before moving to a different menu or different functionality within the CMS. Moving to another page without saving can erase any changes you have entered.
If an edit in the CMS does not update, make sure the item has successfully been saved, then attempt to Publish Changes.
Make sure that you always select Publish Changes before exiting your CMS editor session.
Tell us how to make it better.
Thanks for the feedback!