How to Configure Paypal for Checkout
How to Configure Paypal for Checkout
Updated by Patrick Mares
PayPal Fast Checkout (REST API)
This article documents Ecommerce management systems. If you need instructions on accessing Ecommerce,
click here.
Step 1
Click name at top right, Account Settings OR go directly to https://developer.paypal.com/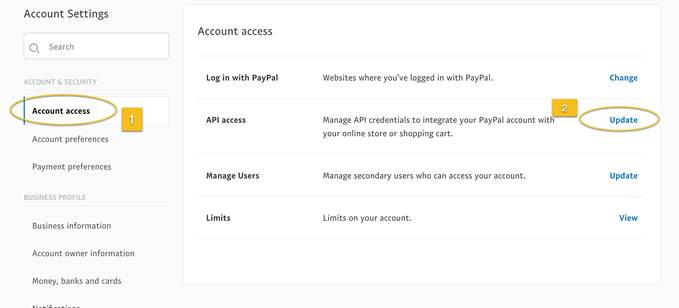 Step 2
Click "My Apps & Credentials".  Here you will proceed with the REST API.  You need to retrieve the unique "Client ID" and "Secret Key" and then enter those values into the E-Commerce Configuration. Settings > Webstore.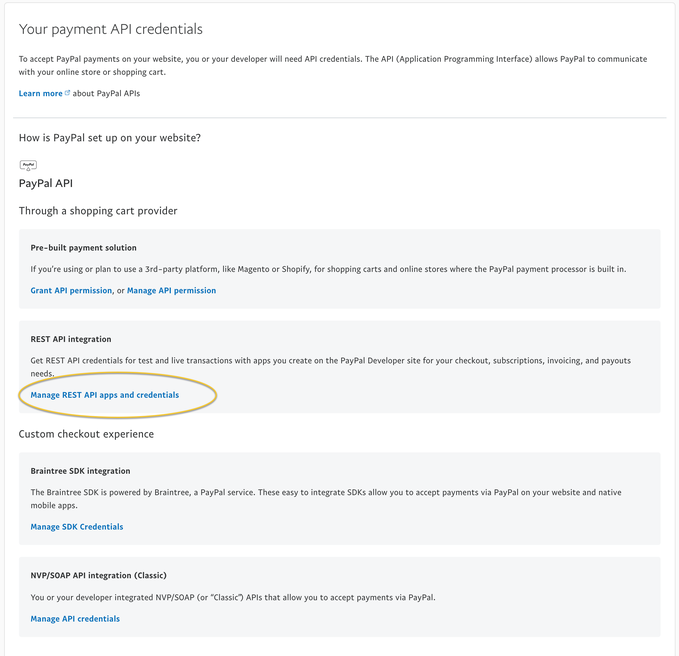 Step 3
Make sure "Live" is selected or else requests will go to PayPal sandbox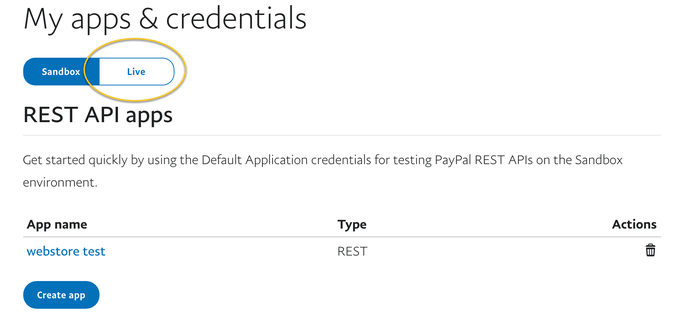 Tell us how to make it better.
Thanks for the feedback!