Updated by Patrick Mares
The CMS allows users to manage Leads, wholegoods Inventory, New Model brochures, Ecommerce items, Service scheduling and all other ARI Responsive Website content.
You can log into the CMS from any web browser at https://ari-cms.com/.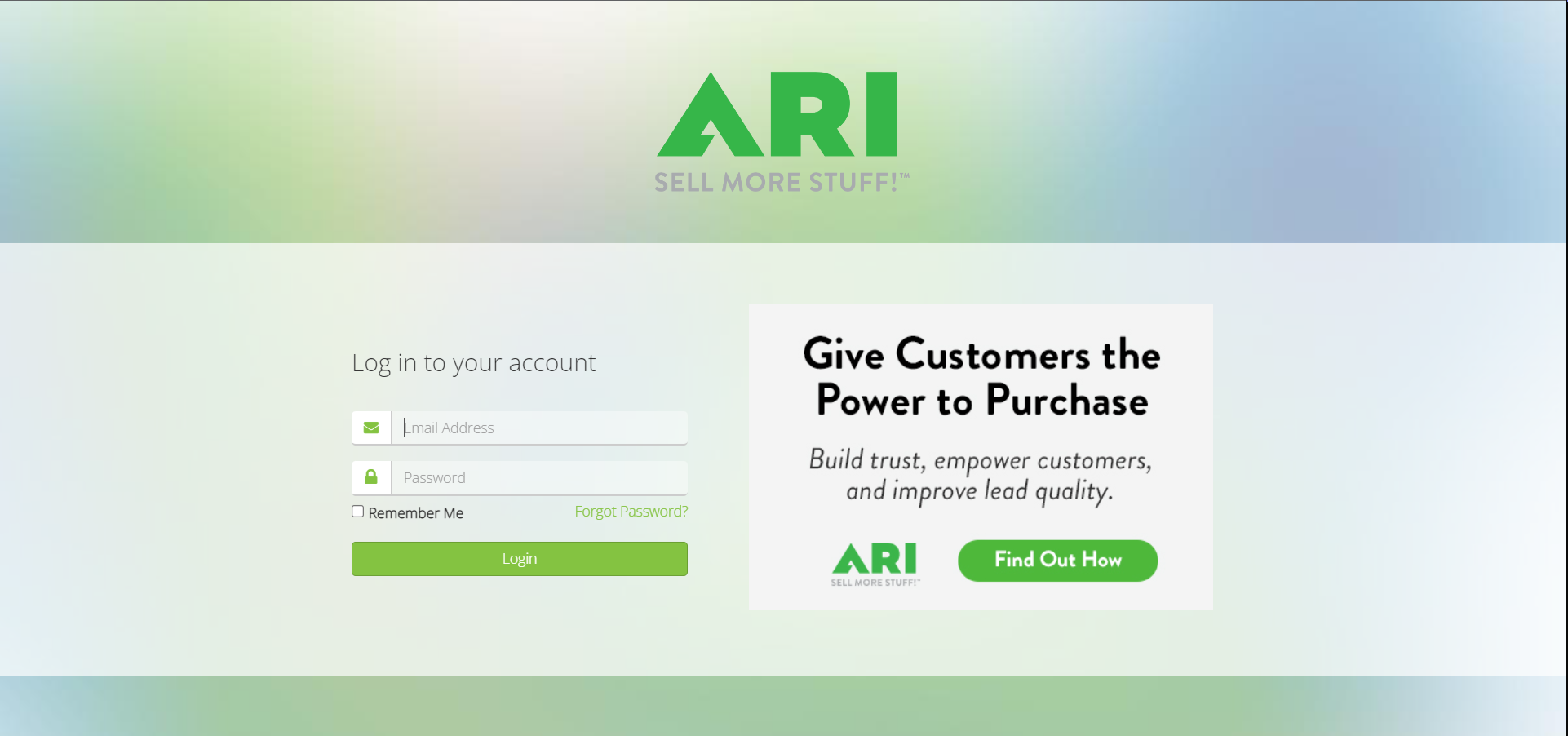 What if I can't log in?
How can I reset my password?
If you believe you may have a CMS account at ari-cms.com:
Click Forgot Password.

Enter the email associated with your CMS account and click Email me a password reset link. If you have entered a correctly formatted email you should see a success notification in the bottom right corner.

For account security the CMS will act as if an account exists when an email without a CMS account is entered. Password reset emails sent to email addresses without a CMS account will not allow you to access the CMS.

You will receive an email from noreply@identity.ari-secure.com with a password reset link. Please click the password reset link in the email.

If you do not see this email within 5 minutes, please check your spam folders.

Note a secure and memorable password.

if you have trouble creating secure passwords, password generators like dinopass.com can help.
If you have trouble remembering passwords consider looking into password storage like Keepass or the icloud password keychain.

Enter your new password and click Reset Password.

Go to ari-cms.com and log in with your new password.
What if my email or password is invalid after resetting my password?
After attempting into the CMS at ari-cms.com you may see Error: Invalid username or password on PC. On a mobile device you may see a warning like Acces to ari-cms.com was denied and a 403 error. In both cases you have attempted to log into the CMS with an incorrect password or email.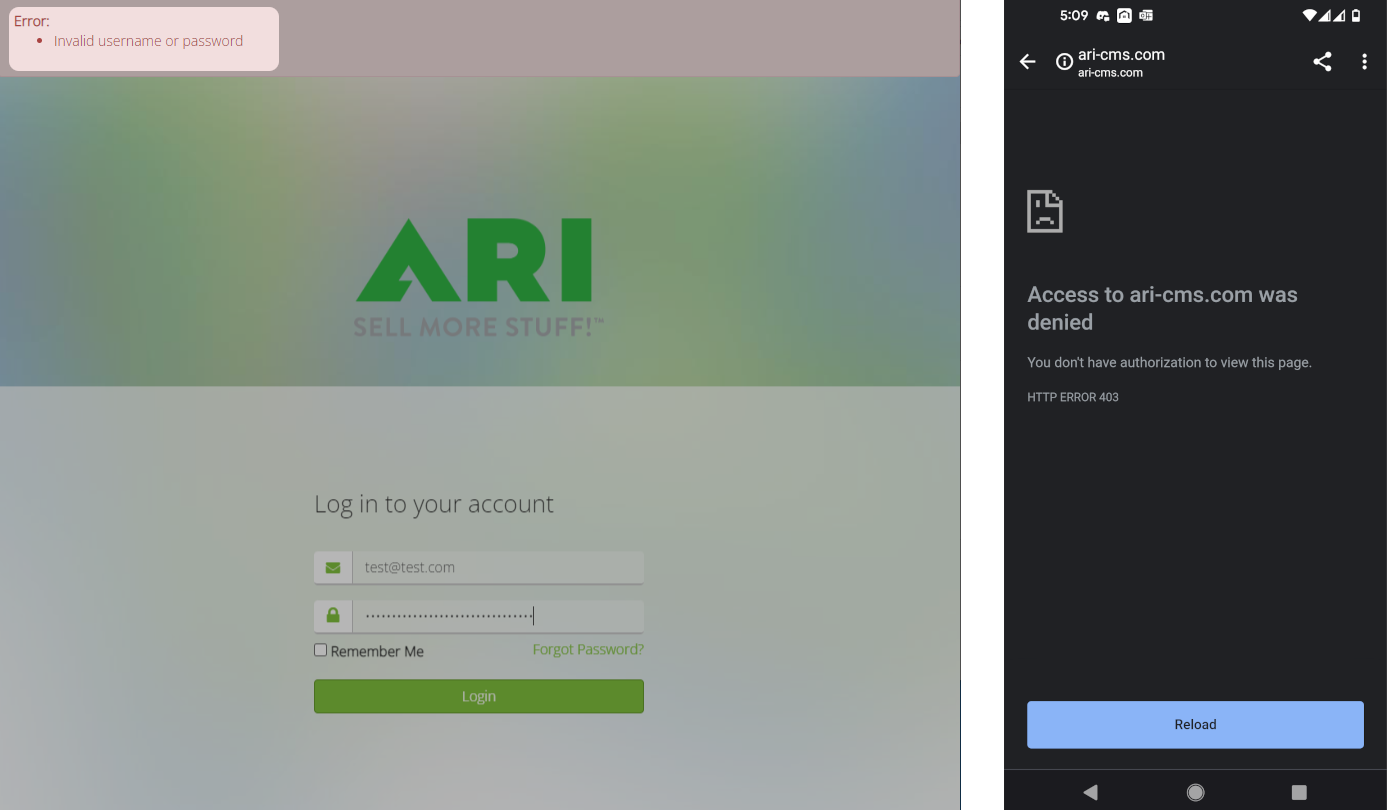 Consider repeating the password reset process above. A single incorrect letter can give the above errors.
Consider typing your password into a plain text app like the Windows notepad app or the apple TextEdit app. You can then copy from the plain text app while you reset your password to avoid typos. Please do not save a text file with your password.
If you believe you used the wrong email, you may attempt to reset your password with an email you believe is associated with your account.
You may reach out to the CMS administrator at your dealer to confirm the email associated with your account and/or reset your password.
You may reach out to our Tech Support team to confirm CMS administrators at your dealer.
Tell us how to make it better.
Thanks for the feedback!