What is a BlueTie Email Enterprise Manager
What is a BlueTie Email Enterprise Manager
Updated by Patrick Mares
Any company with a domain using BlueTie Hosted Email accounts may request one or more users to be set up with Enterprise Manager permissions. Enterprise Manager permissions for BlueTie Hosted Email provide the ability to:
Add or remove email accounts
Unlock accounts and update account passwords
Log in as other users to perform any and all account configuration
We recommend requesting Enterprise Manager permissions for at least one of a dealer's BlueTie Hosted Email accounts to ensure email access during emergencies and after standard support hours.
Request an Enterprise Manager Account
Please have your primary contact, or a team member with access to your primary contact reach out to Tech Support. Once our team confirms security details we will add Enterprise Manager permissions for a domain to any requested email accounts.
Log into Your Domain as an Enterprise Manager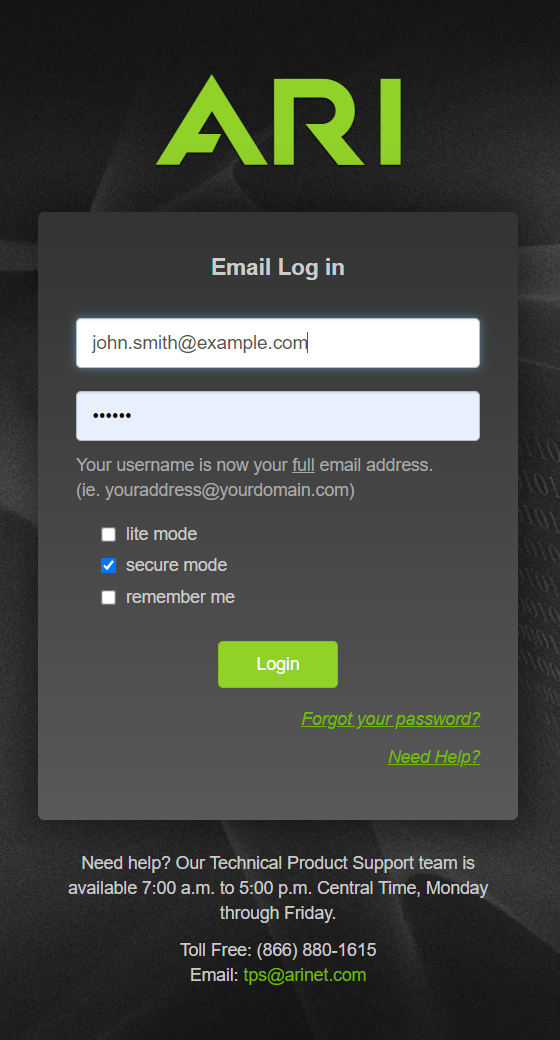 Log into your email at https://ariemail.arinet.com/.

Use the Enterprise Manager button to access the Enterprise Manager interface. Here you can create, delete, edit and log into all of the BlueTie Hosted Email accounts for your domain.
Tell us how to make it better.
Thanks for the feedback!