Changing Your Billing Information
Changing Your Billing Information
Please
Do Not
email sensitive payment information: including card info and account routing numbers. Please call or request a link to our Paystand site from our
billing team
or
your web representative.
If you find and open your latest invoice you will notice a Paystand link to update your payment information.
Look for Click Here link in the following text below the body of the invoice:

If you do not have an invoice, please reach out to our billing team or your web representative.
Our team will respond to email requests with a personalized link to a web form where you can enter your new payment information.
Our systems can accept automated payments via ACH (checking account) or credit card.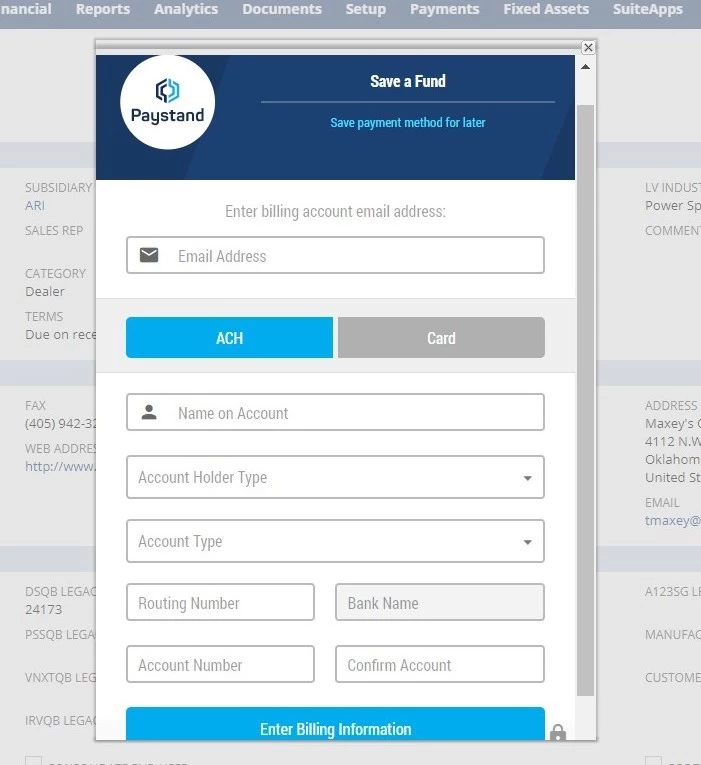 Tell us how to make it better.
Thanks for the feedback!