Primary Navigation Component
Primary Navigation Component
Updated by Patrick Mares
This component adds a navigation bar to the website. For instructions on how to add, edit or remove items from the navigation bar, please got to Navigation.
Configuration Options:
Styling - choose from two level or one level navigation
Auto Dropdown checkbox - if checked, desktop version of the navigation will drop open the second layer on hover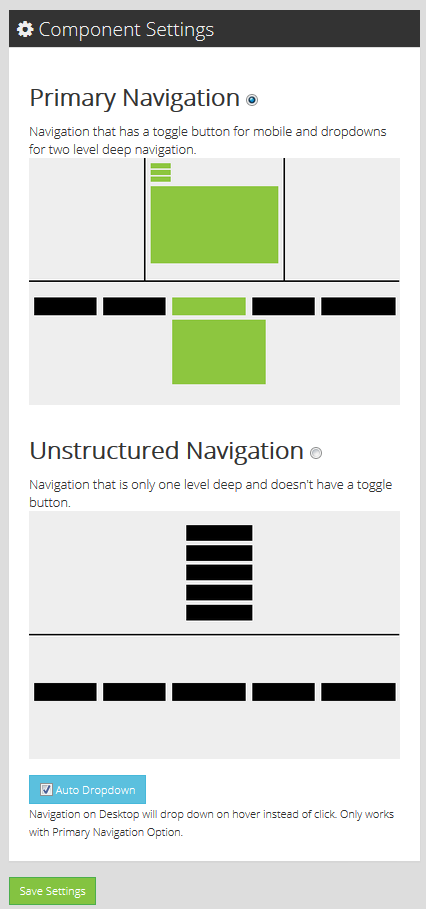 Tell us how to make it better.
Thanks for the feedback!