EasyPost only retrieves shipping methods if all products on the order have a weight. Weights are not pulled in for Aftermarket products yet, but can be set on private catalog products. Regardless, the dealer needs to configure their shipping rules to set price-banded shipping as a fallback. They can do this under Settings > Webstore, under the Shipping & Taxes section, click the link to Manage Shipping Rules, then they can add their country and price-banded rules from there. Afterward, the Shipping Methods page of the checkout process will show a Flat Rate option based on the price-banded rules set when EasyPost cannot otherwise be used because of a lack of product weights.

Weight isn't catalog by catalog that has weights or not. It's at the product data level. In the data PSS receives, some products have weight and some don't. That's why PSS calculates shipping using EasyPost shipping options when it's possible (all products in an order have weights), and defaults back to price banded shipping when it's not possible (not all of the products in an order have weights).
Shipping Rules
This article documents Ecommerce management systems. If you need instructions on accessing Ecommerce,
click here.

After selecting Webstore from the menu, within the Shipping & Taxes section, near the bottom click on Manage Shipping Rules. When the screen loads - click on the 3 dots to see additional options, then select Price Branded Shipping Rates.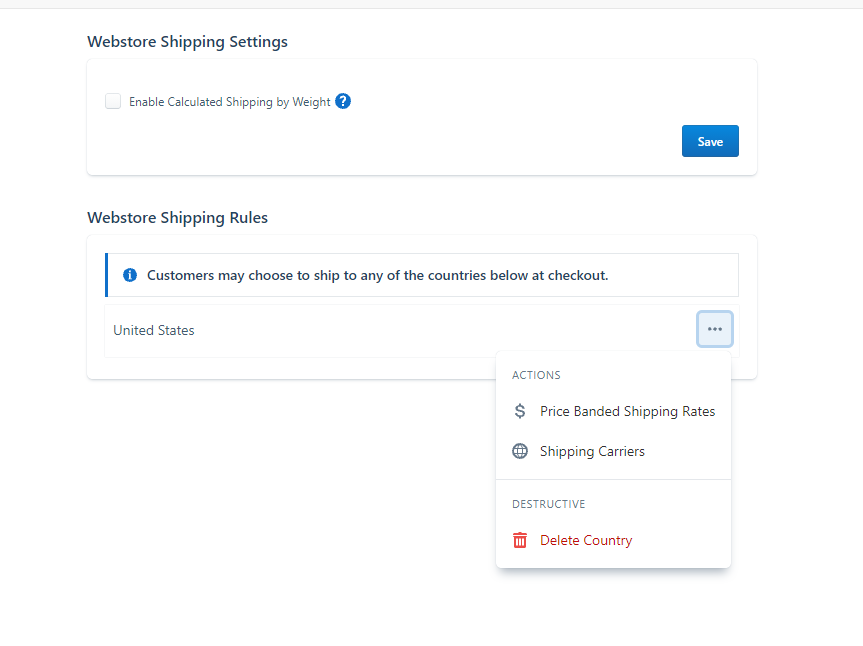 At this time the only option available for Shipping configuration is Price Banded Shipping.  This allows the dealer to set different shipping prices for different cart totals.  The most common scenario is:
Cart total between $1 - $49.99 = $6.49 Shipping Cost
Cart total over $50.00 = Free Shipping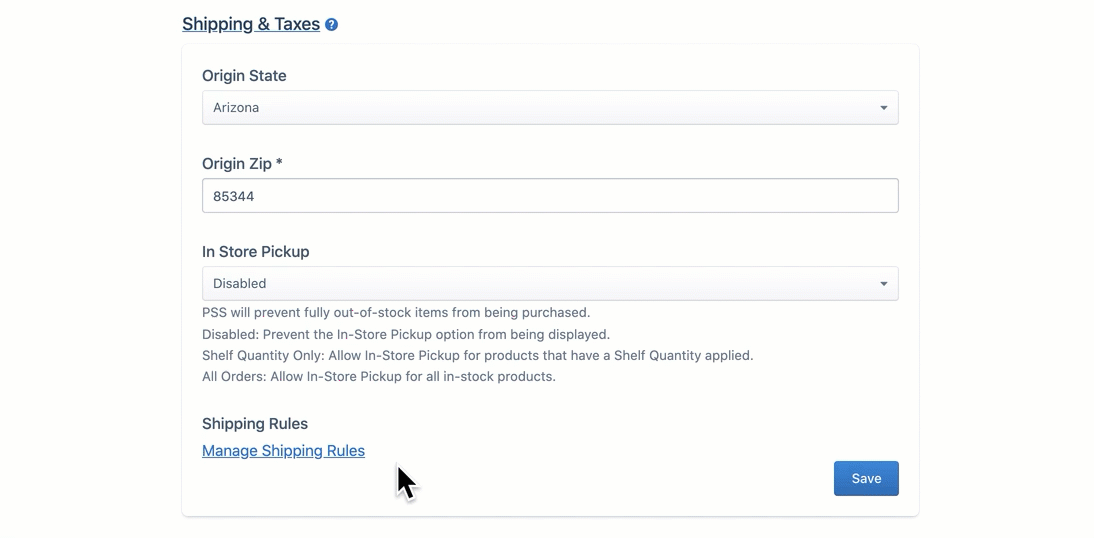 Tell us how to make it better.
Thanks for the feedback!