Updated by Patrick Mares
CMS users have access to a "Favorites Menu", which contains links to CMS areas based on the user's permissions. This menu is accessed by clicking on the menu icon that displays beneath the header on the upper right.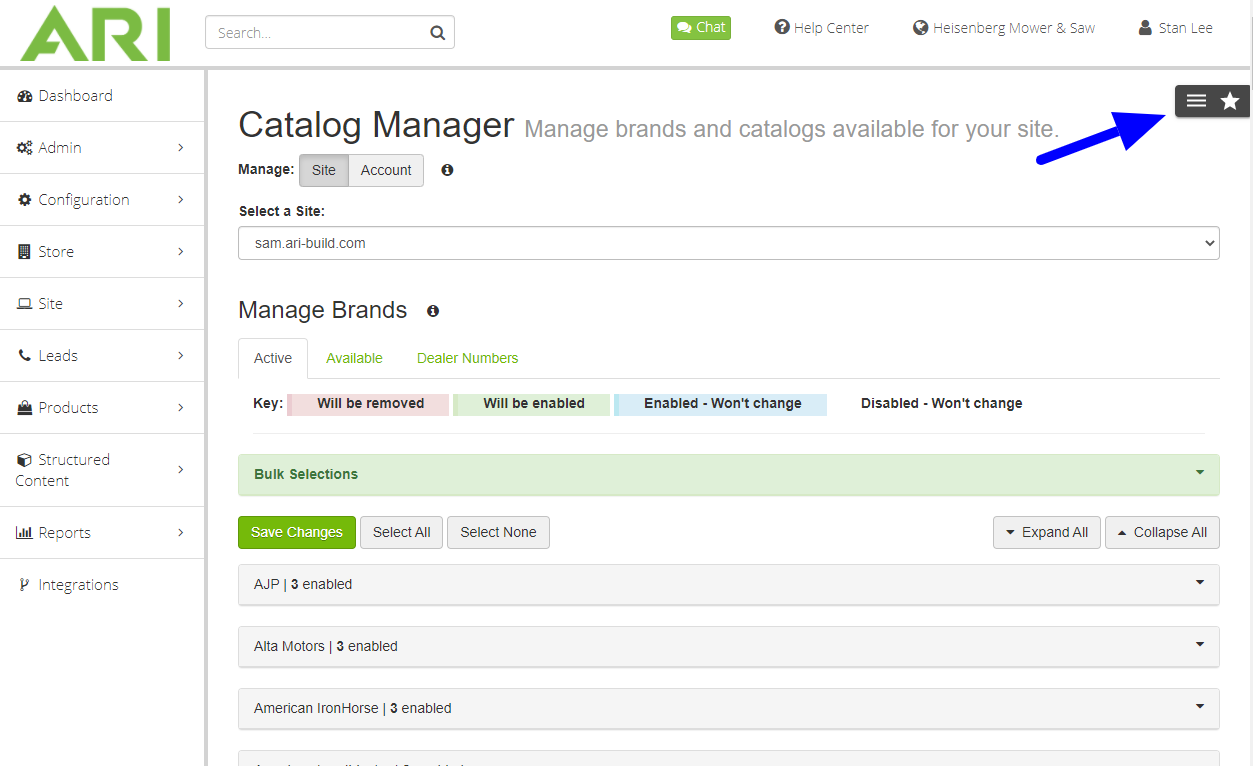 The initial menu displays parent links to the CMS sections that are most relevant to the user. The parent links can be drag-and-drop sequenced by the CMS user, based on their preferences.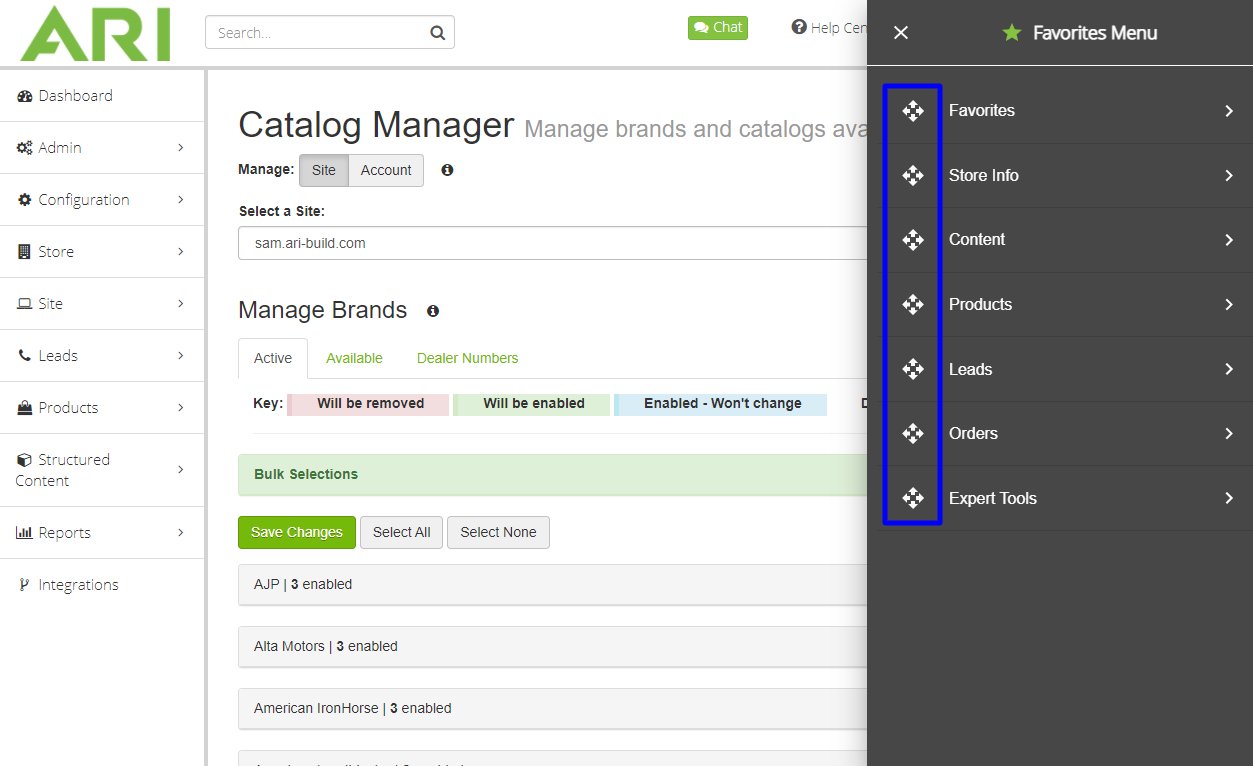 Once the user proceeds past the initial menu, they can "favorite" child links. These links are then saved to the user's "Favorites".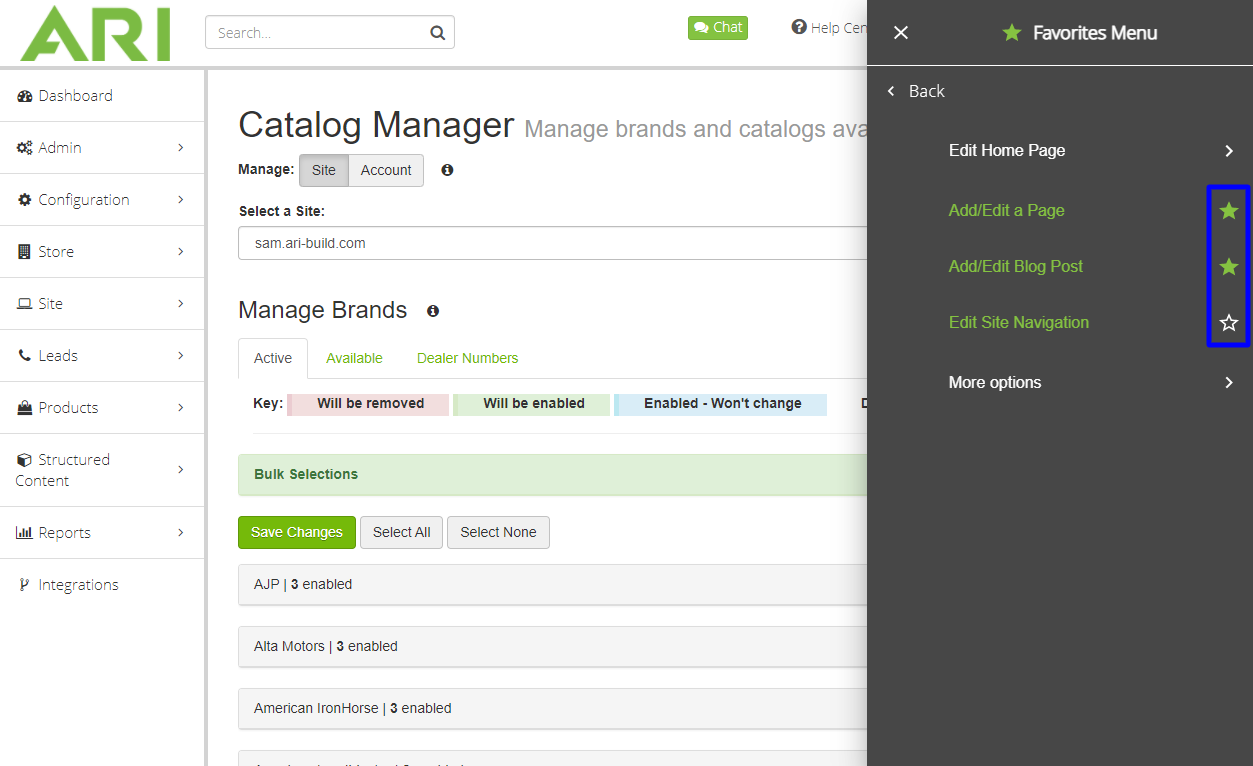 "Favorites" can be accessed via the initial menu. Users can drag-and-drop sequence the "Favorite" links to their own preference.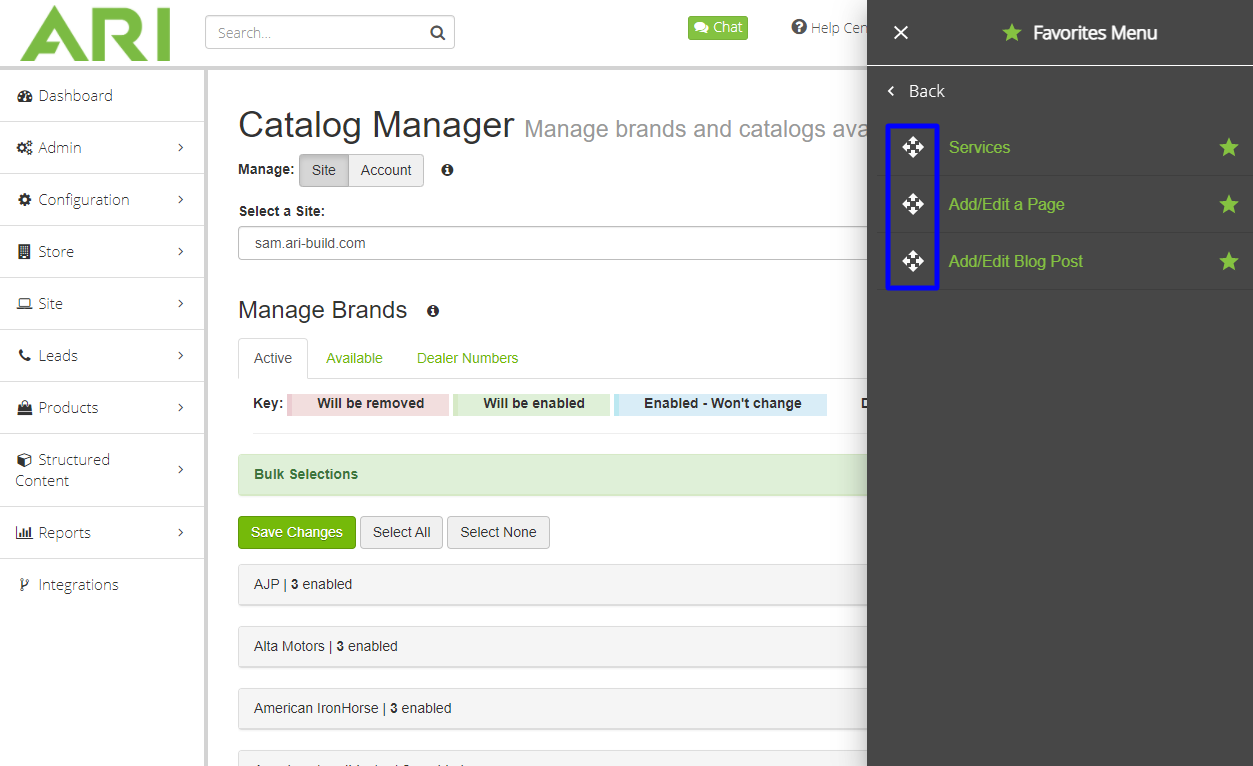 Tell us how to make it better.
Thanks for the feedback!