Forwarding BlueTie Hosted Email Messages
Forwarding BlueTie Hosted Email Messages
You may automatically forward emails to any BlueTie Hosted Email account to any email inbox.
This is often useful if you have an account you no longer actively user that you want to send to a specific email inbox instead of a catch-all account.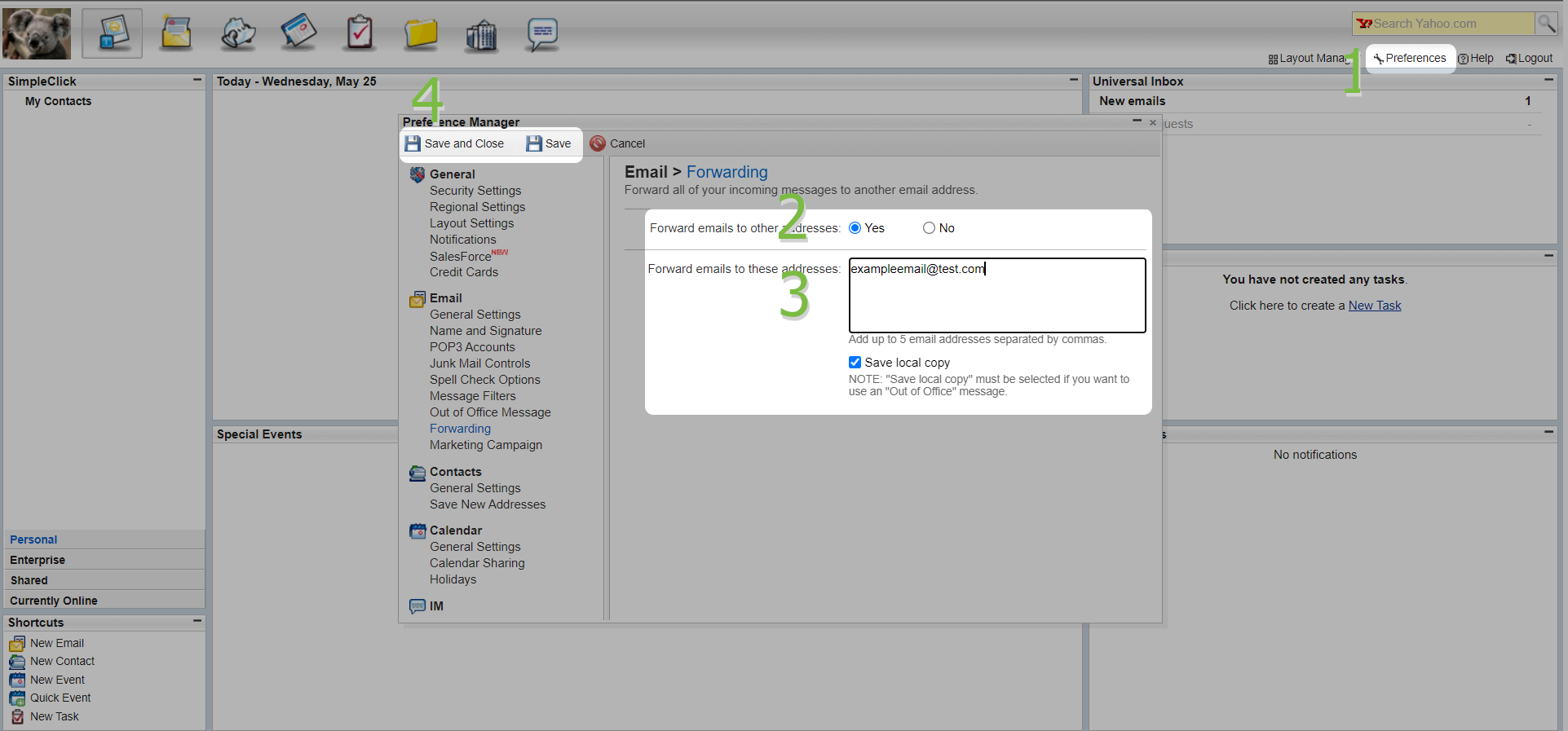 First log in to the account at https://ariemail.arinet.com/ as the user or an Enterprise Manager.
Click Preferences.
Select Yes for Forward emails to other addresses.
Enter the email(s) you would like to forward to.
Click Save or Save and Close.
Tell us how to make it better.
Thanks for the feedback!