Adding or Editing CMS Users
Adding or Editing CMS Users
Updated by Patrick Mares
The CMS Admin User at a dealer can add and edit Users in the CMS under Admin > Users.
The CMS Admin User is a User with the Admin Role
Each dealership should have at least one CMS Admin User . A dealership's Admin User(s) are the only persons authorized to create new User accounts or update existing User accounts in CMS. If you do not know who your dealership Admin User(s) are Tech Support can assist in providing that information. If a dealership no longer has an active CMS User with the Admin Role, Tech Support can verify account details and assist with creating an Admin User.
Adding a user
Go to Admin > Users.

Click Create New.

Enter information for your new User.

User Info: This information is used by the system and our team for security identifying Users correctly.

Name: An identifying name for the User.
Email: An email address to associate to the account. Each User must have a unique Email.
Password: A Password for accessing the CMS.
Confirm Password: Enter the Password a second time to avoid typos.

Additional Information: You may choose to enter employee Phone Number and Address here.

Roles: Roles define user permissions. Please see Users and User Access to determine proper permissions for a User account.

Allowed Locations: Dealers with multiple locations in the CMS may deselect some or all Allowed Locations to restrict a user from seeing and interacting with Leads and Inventory at those Locations.

Make sure to click Sign Up to create the new User.
Edit an Existing User
Editing existing Users within Admin > Users allows a Admin User (a user with the Admin Role) to update user information and Roles.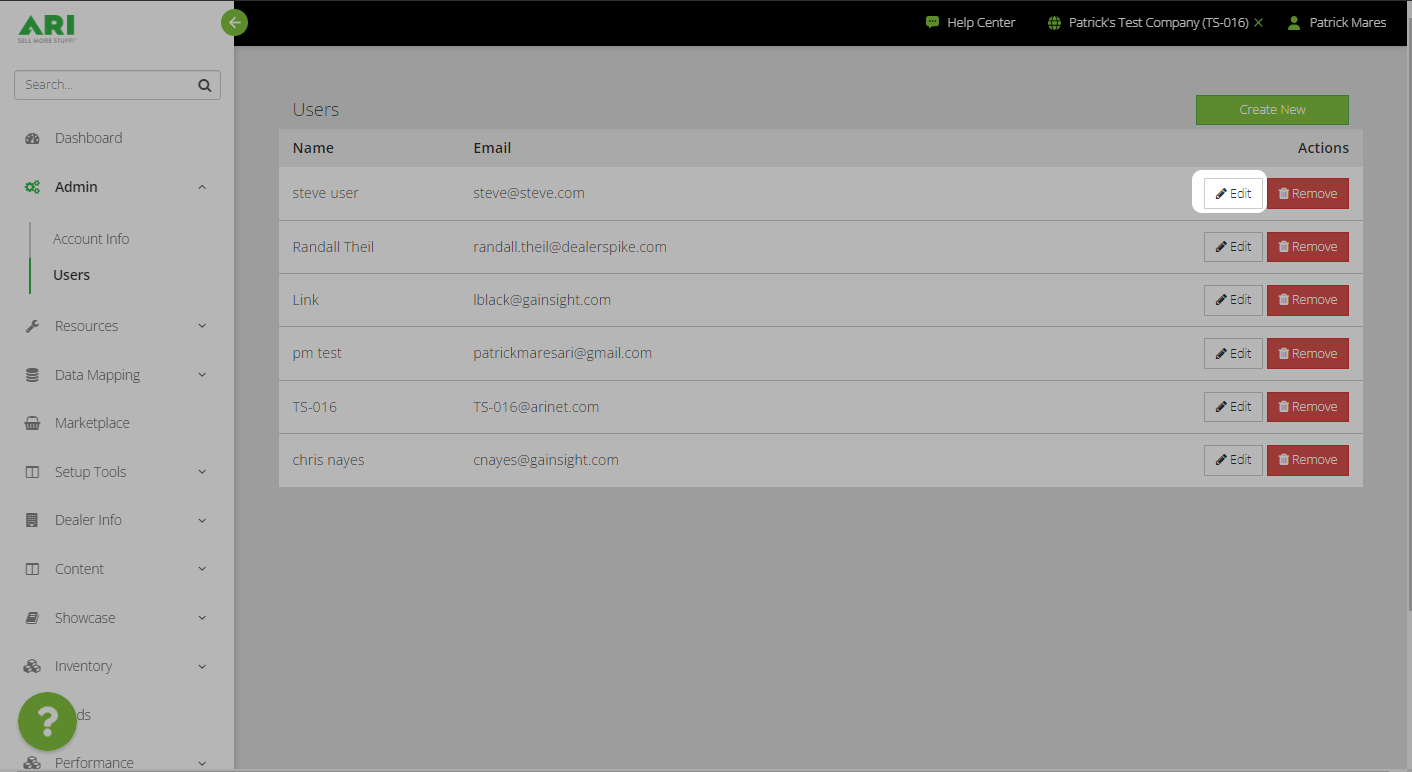 An Admin User may update user Email addresses, to update the Email used with Forgot Password requests.
The current user or an Admin User may create the Authorization Code or "password" used to log into the Mobile App when it is available.
The current User or an Admin User may choose to enable two factor authentication from this page.
Troubleshooting
A User with correct Allowed Locations can not select a Location in Inventory
Click here for information on confirming a Location is Active, and enabling it as an Inventory Location.
I can't log in to the CMS?
Click here and read about Accessing the CMS.
Tell us how to make it better.
Thanks for the feedback!