Updated by Patrick Mares
Responsive ARI CMS websites may have one of two ecommerce systems: Legacy Ecommerce and Ecommerce.
Ecommerce
The newer Ecommerce system is found under Configuration>Ecommerce.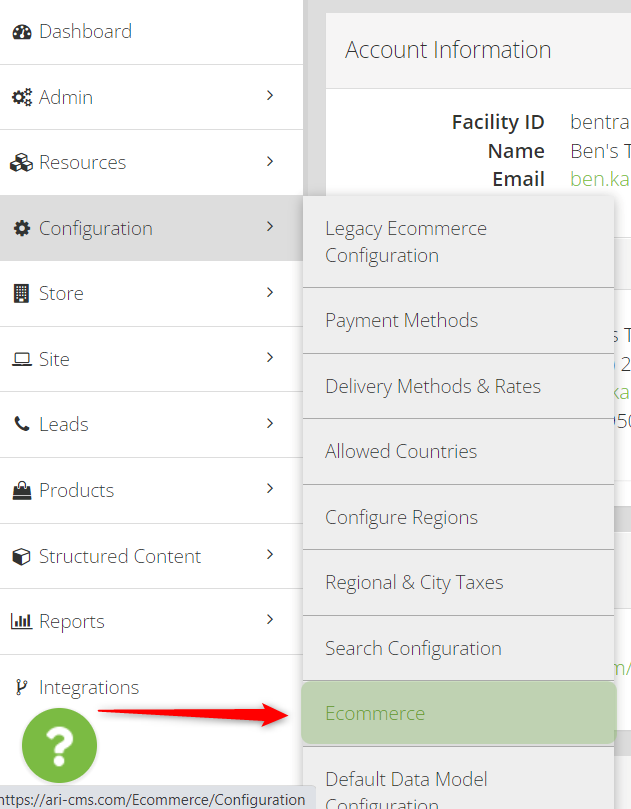 Legacy Ecommerce
If you do not see the Configuration>Ecommerce menu entry you may be using Legacy Ecommerce.
You may configure Legacy Ecommerce settings on pages listed in Legacy Ecommerce Terms and Functions.
If you do not see Configuration>Ecommerce and are not using Legacy Ecommerce you may reach out to your web representative to add Ecommerce function to your website.
Tell us how to make it better.
Thanks for the feedback!