Price & Inventory Management by User Interface - Private/Custom
Price & Inventory Management by User Interface - Private/Custom
Updated by Patrick Mares
This article documents Ecommerce management systems. If you need instructions on accessing Ecommerce,
click here.
Navigate to the Private Catalog from the main navigation bar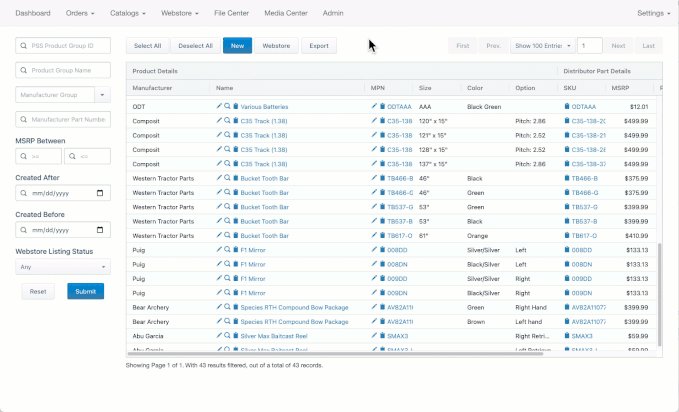 Step 1
Browse to the Product that you want to change the price on and click into the MPN
Step 2
Scroll down to MSRP/Sale Price ($). Enter the price that you want to sell the product for. Click Save.
Tell us how to make it better.
Thanks for the feedback!