Updated by Patrick Mares
If you are set up to receive leads for more than one store location, this article shows you how to find by location. 
Go to Leads.
On the Leads page, you can filter your lead records by location by simply choosing your option from the Locations drop down menu, then clicking Search Leads.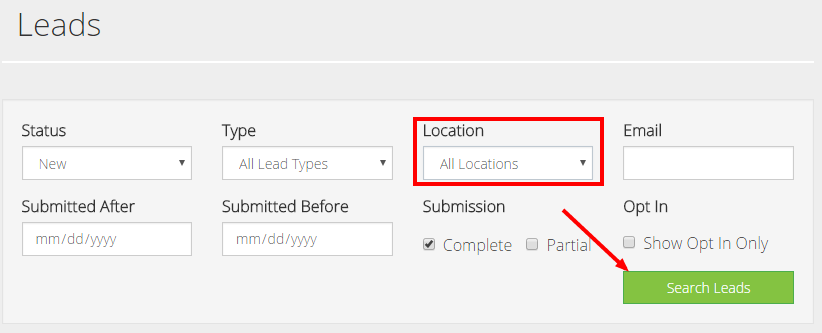 Tell us how to make it better.
Thanks for the feedback!